Quality & Innovation

Our experts ensure that our technology is constantly evolving, so that we are responsive and able to propose innovative solutions that comply with the highest quality standards.

We meet your target

AGS Records Management specialises in auditing, training, and the physical and digital management (on and off-site) of documents, as well as the storage of your company's records.

We Simplify Records Management

The retention of certain data and documentation is also a legal obligation. AGS Records Management assists you with the development of your document management and records storage procedures.
< < <
AGS Records Management Company
Complete and customised archives and records management solutions to meet all your company's archiving needs. AGS Records Management company offers you a wide range of archiving services, from auditing and training, digital imaging to the professional management and archiving of your physical and digital documents.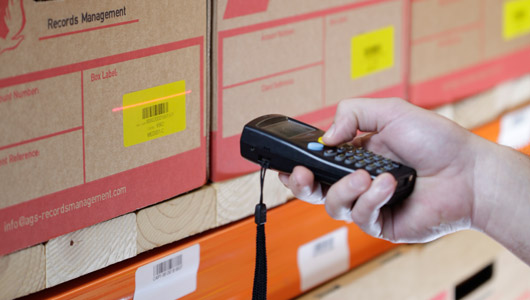 Document archiving consists of conserving and storing documents, records and information in a safe and secure manner, which requires the assistance of archiving software in order to manage the high volume of documents generated by companies every year.
AGS Records Management company offers highly secure document storage solutions, while allowing you immediate digital and physical access to your documents.
In addition, we also handle the safe and confidential disposal of your records.
By outsourcing their records management, our clients can focus on their core business, and save time and money on managing their records.
Contact Us
Records Management Solutions
AGS Records Management offers you a wide range of tailor-made services to meet all of your needs
AGS Records Management is able to assist in all stages of your archiving project: from analysing your documents, to filing and storing them physically or electronically. We also offer a heritage document imaging solution for our clients' heritage documentation preservation.
What makes AGS Records Management different?
AGS works with businesses all around the world to help them achieve their goals.
94
Pages digitised annually
5440
Hosted physical archives
Contact Us
Our worldwide network
AGS Records Management offers high quality and tailor-made archiving solutions anywhere in the world.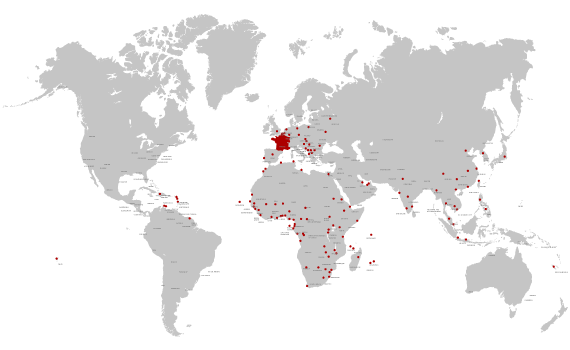 Since its creation in 1987, AGS Records Management company has expanded year after year, and is now present throughout the world, in Europe, Asia and Africa.
With a global presence of 147 locations in 100 countries, the AGS Group has one of the largest networks in the industry.
Find a Branch