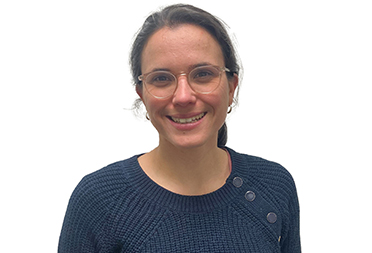 Fanny joined AGS in 2013 as Quality Manager and Marketing Officer. She has been involved in the company's development ever since, playing an instrumental role in defining the quality policy, first for AGS, then for Pro Archives Systèmes, and now for several AGS Records Management subsidiaries.
She defines her day-to-day mission in three words: rigour, education and relationships. These may be simple terms, but each carries great meaning and scope. "Quality can seem like an obscure and complicated subject, but I do everything I can to make it as clear as possible to everyone, so that our companies respect the certifications they hold," she says.
Establishing a relationship of trust
Fanny conducts daily internal audits at AGS Records Management sites "as if she were an AFNOR auditor". Procedural compliance, infrastructure, safety checks, wearing safety equipment and feedback help the company comply with its certifications.
"The aim is not to police, but to build a relationship of trust through dialogue," says the woman who puts education at the heart of her mission. "You must listen to the teams and know how to talk to them, but you must also be aware of the challenges they face on the ground," she notes. "Understanding their reality allows us to better meet their expectations." For this reason, Fanny gives the AGS Records Management teams quality training and teaches them the postures and handling techniques that help minimise bodily strain and prevent work-place injuries.
As a pillar of quality within the group, she is present at every client audit and during visits by AFNOR auditors to the various AGS Records Management subsidiaries in France, Corsica, the Antilles, Mayotte, Reunion and Tahiti.
Uniting around quality
As AGS Records Management has grown and evolved as an organisation, so have Fanny's responsibilities. While delegating more internal audits, she is increasing the number of certification audits for new sites. Currently she is working to obtain the NF Z42-013 certification which governs the requirements and recommendations for the design and operation of Electronic Archiving Systems (EAS).
This takes her out of her comfort zone as she needs to understand the standard's technical aspects. "I can't rest on my laurels; I'm always looking for new ways to share information with the teams. I must disseminate the information and ensure they understand it so that everyone is committed to quality."
In line with her own commitment to quality, Fanny manages archive traceability, ensures that AGS Records Management staff maintain the integrity of the archive, that each file has a tracking label, and that the document storage centres are clean and tidy. Her department also supplies new employees with all the safety and quality information they need to do their jobs correctly.
A quality policy for each entity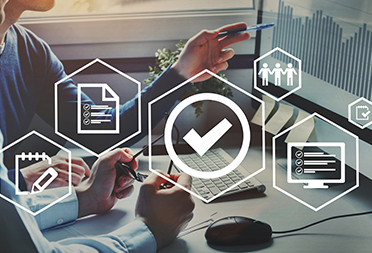 To organise the information efficiently, Fanny has created a quality documentation system for employees and customers which she regularly updates. "My work allows me to build relationships because it involves a lot of networking, internally and externally," she says. Through our clients, I discover different sectors which I find fascinating."
She regularly reviews the AGS Records Management Quality Policy to ensure that it is consistent with the company's scope. She also distributes the updated policy to employees. "When we accompany the policy with a game or booklets, for example, it helps get the important messages across," she explains. "Our objective is always the same: when an AFNOR auditor comes, our teams must be able to reproduce what they have learned."