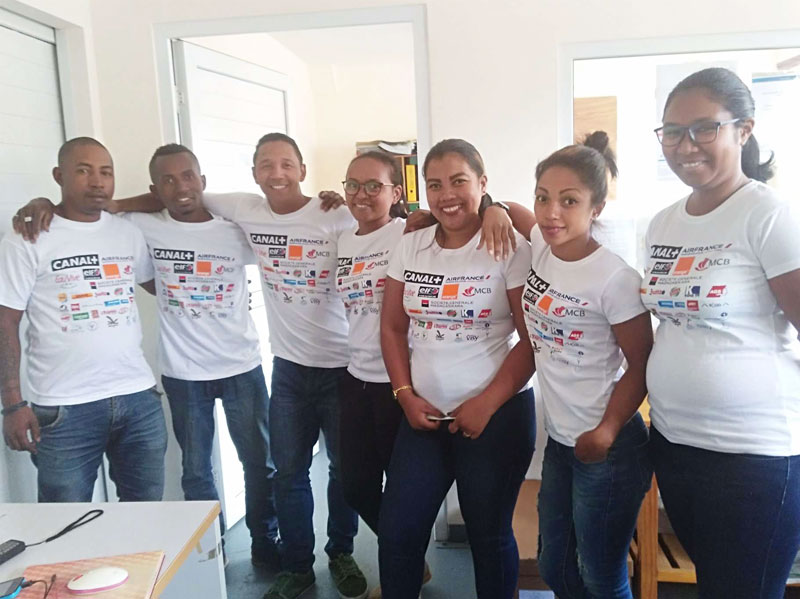 AGS Records Management Madagascar was a proud partner of the UTOP Ultra-trail race, for the 11th year in a row. The archiving team also participated in one of the races of the event which took place from 04 to 05 May 2019.
The Ultra-Trail, UTOP's main event, is a race through the highlands of Madagascar, a mountainous region in the centre of the island. With its 126 km distance, an incline of 5,680 metres and one or two nights spent under the stars, this circuit is reserved for seasoned athletes. The event is however divided into different itineraries, longer or shorter distances and with longer or shorter inclines: 70 km (3,040 m), 40 km (2,069 m), 30 km (900 m), 10 km and finally 4.5 km (175 m) for children.
For the 11th UTOP event, seven members of the archiving team participated in the T-rail 31 km-race which took place on Saturday, 04 May. The race course was very technical and required a lot of endurance from each participant, but all team members completed the race. Congratulations to Éric, Zico, Fetra, Sarobidy, Larissa, Narindra and Harimalala (pictured above) for this achievement
The race was an excellent opportunity to strengthen the bonds of this young team and encourage self-help values while giving visibility to AGS and its archiving services.