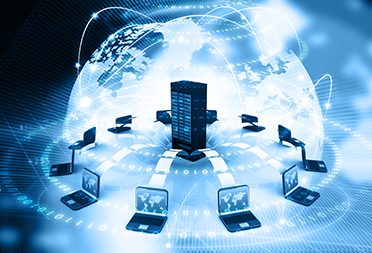 What is an EAS?
An Electronic Archiving System (EAS) is software that allows you to receive, store, communicate and deliver all types of electronic data. Once a document has been added to an EAS, it can no longer be modified and retains its evidential value. In other words, the EAS is to electronic data what physical records management is to paper: a means of preserving documents long term that meets the legal obligations of records management.
Warning: Electronic Document Management (EDM) should not be confused with an EAS. Although an EDM may resemble an EAS in terms of retrieval, unlike an EAS it doesn't ensure the continuity or integrity of the documents it stores.
What do you use an EAS for?
An Electronic Records Management System (ERMS) makes it possible to archive digital data in a way that guarantees its evidential value over time. Like a digital safe, it allows real-time retrieval and sharing of active company documents. More generally, it allows your company to continue its operations, protect its rights and comply with current legislation.
An EAS has many advantages.
Documents are no longer stored in their paper format and therefore take up less space. In a digital format, these documents (which can be of all types: invoices and emails, but also videos, audio files, databases, etc.) can be stored on (often dedicated) servers. Processing is much faster and storage capacity much greater.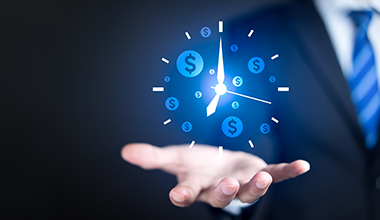 Thanks to the automation of document management (personalised records management repository, management of retention periods and final disposition), the EAS allows you to consult data instantly. Electronic records management also facilitates the handling of documents and the sharing of information within the company.
Electronic records management is an effective solution to prevent cyber-attacks and reduce the effects of IT system failures and technological obsolescence. By entrusting the management of your electronic records to a certified service provider, your electronic files become impossible to manipulate and therefore retain their evidentiary value while keeping pace with changing legal requirements and standards.
Before implementing an EAS in France, it is essential to choose a service provider that holds the required certifications. These include ISO 27001, for IT security management systems; NF 461, for compliance with Afnor NF Z42-013 and ISO 14641-1 (relating to electronic records management systems with evidentiary value); the France Cybersecurity label; the European Union eIDAS (electronic signature certificate); and HDS (for personal health data).
Legally, having an electronic records management system exempts your company from certain data security measures. This is because the archived files are protected by encryption,  an electronic signature or secure access and therefore meet the requirements for confidentiality. EAS also complies with regulations such as the GDPR.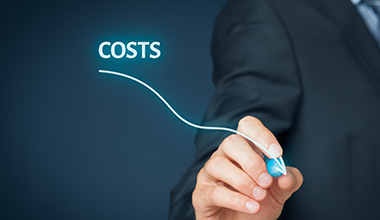 All of these benefits result in reduced costs, including processing (printing, mailing, filing, copying, storage) and real estate costs (because the volume of the physical records stored is reduced). Conversely, electronic records management errors occur much less frequently and cost the company much less.
How does an EAS work?
An EAS ensures the readability of the document over time. It allows you to verify the state of the data it holds, migrate the data to a new medium and restore electronic files independently of their original medium.
The path a digital object follows once it enters an EAS is based on the so-called Open Archival Information System (OAIS) model. A document producer sends SIPs (Submission Information Packets) to the EAS, which checks them, slices them and/or converts the Information Packets before assembling them into APIs (Archive Information Packets) for storage. An end user can then search and retrieve DIPs (Dissemination Information Packets) from the EAS.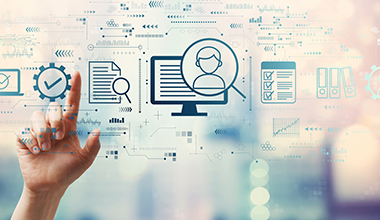 The Archiving Manager at your records management provider, who is known as Management in OAIS, is in charge of the records management policy. Their role is to support EAS finances policy so that it can operate properly in the long and very long term.
An electronic records management system differs from a digital safe in the operations it can perform before a digital object is deposited, during the preservation cycle and even when the digital objects are removed. These operations include, for example, checking formats at the time of deposit and splitting into sub-units or format conversion. In addition, the digital objects can be partitioned to allow filtering according to which end user is logged in.
How do I deploy an EAS?
An EAS is a comprehensive solution and therefore one that is complex to implement, not least because it requires diverse expertise and reliable, high-performance IT equipment (which must be maintained and upgraded).
Developing an EAS also requires time, resources and technical skills that many companies don't have. That's why the best solution if to use an external service provider like AGS RM.  Your service provider will be able to integrate an EAS immediately into your company once they have defined your needs and developed a suitable solution.
There are six steps to implementing an EAS.
Study the regulations to define the scope of the EAS. This involves analysing the regulations with which the company must comply (cybersecurity, economic and legal, types of documents concerned, etc.) and drawing up an inventory of the documents that the company issues and receives
Study the financial and technical environment
Define the specifications according to the type of EAS selected
Verify the specifications
Do an initial test on a few services, functions or documents
Monitor to ensure compliance
The deployment of an electronic records management system is a truly large-scale project and requires support from a range of different experts. To implement an EAS successfully, your company culture will need to adapt, as your IT specialists, archivists and records managers will be required to work more closely together.
Adopting an EAS results in new business processes and new working methods that disrupt daily life across the company. Every company stakeholder is affected and must adopt and master these new processes to use them correctly on a daily basis.
Discover AGS Records Management's digital solutions.
When should I implement an EAS?
Whether and when you implement an EAS will depend on the needs of your company. You might realise that your company's information lifecycle is not reliably managed. Or, following a move or an internal document management audit, you may see the need for an electronic records management system. In most cases, however, businesses implement electronic records management systems as part of a digitisation project, which is usually motivated by economic reasons.
Why will an EAS take me to the next level in my digital transformation?
Implementing an EAS significantly improves efficiency, durability, confidentiality and data integrity, especially when combined with an Electronic Document Management System (EDMS). An EAS is more "cross-functional" than an EDMS but does not store everything. An EDMS centralises all documents in a single repository, regardless of their source or format.
Combining an EAS with an EDMS allows archivists to collect documents and manage their lifecycle with an appropriate tool. Storage can also be shared between the two systems.
If you want to set up an Electronic Archiving System, contact us.