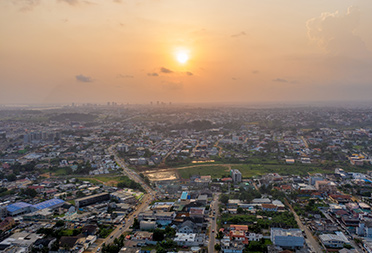 Hosted in Brazzaville, Congo, from 26 – 30 April, the Osiane Trade Show (Salon International des Technologies de l'Information et de l'Innovation) brought together African digital players, business leaders, young start-ups and political leaders
For this edition, the sixth since 2017, the Ministers of Digital Economy of Gabon, Burundi and the Democratic Republic of Congo joined their Congolese counterpart, Leon Juste Ibombo, to discuss technological innovation, digital challenges and opportunities in Central Africa. Also present were the former Prime Minister of Mali, Cheik Modibo Diarra, and several government ministers of Congo's current prime minister Anatole Collinet Makosso.
As a company that has always focused on innovation and development in Africa, the AGS Group was not about to miss this event. The trade show presented the ideal opportunity to present the group's various activities in detail, especially records management and relocation.
The AGS-branded booth attracted representatives from private companies and government ministries alike.
A country with significant records management needs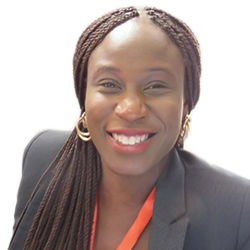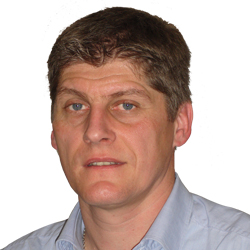 "The discussions we had revealed that AGS is well known in the country for moving, but less so for records management and relocation," said Amina-Sarah Moussa, Business Development Manager for AGS Congo. "Our presence at the show allowed us to make new business contacts and be listed in the directory of digital companies."
In Congo, there is a lot of work to be done in the records management sector. This is because there is a big need for outsourcing, digitization, and classification of documents like payslips, birth certificates, and bank statements. "Events like these create business opportunities," Amina-Sarah adds, "Especially in Congo, where networking is essential for success."
Understanding the Congolese digital sector
In addition to networking, the AGS Congo team attended trade show seminars on the digital transformation policies that have been implemented by Central African governments and international institutions. The workshops also discussed the impact of digital technology on the African continent, and how it has affected different sectors in the region, such as the liberal professions, justice, sustainable development and cybersecurity.
"The seminars allowed us to better understand the digital market and be able to prospect with a concrete understanding of the legal and financial challenges facing digitisation in Central Africa," said Amina-Sarah Moussa.
The World Bank, also present at the show, discussed Congo's digital transformation and funding issues. The institution's presence was a big plus for AGS, as a tender for the digitisation of public administrations is expected soon. The AGS team will position itself to respond.
AGS Congo has two offices, one in Brazzaville and the other in Pointe Noire. Together they can store 40 000 30-liter records management containers.
To take advantage of AGS Congo's state-of-the-art records management, moving and relocation services, send us a message.