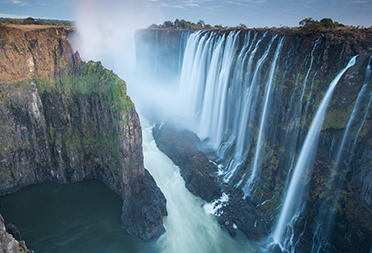 Records management is a specialised field that requires expert attention. For this reason, the Zambian records management community, which includes banks, mining companies, local and international institutions, formed the Zambian Archives and Records Management Association (ZARMA). The association's aim is to influence the drafting of the country's records management regulations and ensure they meet international standards.
An auspicious launch
Hosted in Livingstone, home of the spectacular Victoria Falls, the world's largest waterfall, the 3-day event was officially opened by the Ministry of Home Affairs and the Director of the Zambian National Archives, indicating the government's interest in the records management sector.
Attendees met with the interim ZARMA team and attended training workshops and presentations on various themes, from preservation, legal issues and digital curation, to ethics and compliance. Speakers also presented and analysed the concrete case for records management in Zambia's financial institutions.
ZARMA already counts 30 members, including AGS Zambia, which sponsored the conference. "There is a real need for this kind of association," says Nathalie Jeanneau, AGS Africa Network Director. "We are delighted to be part of this initiative. This is just the first phase; our goal is to have monthly events to work on the future of records management in Zambia."
A growing need for records management
The ZARMA conference is the second records management event to take place in Zambia this year. In April, AGS organised an event in Ndola in partnership with the Ndola Chamber (NDCCI) to raise awareness for records management in the region. Ndola is a city in Zambia's Copperbelt Province. Rich in mineral reserves, it forms the economic lung of the country.  Local professionals are concerned about complying with Zambian regulations, and the event led them create an association to structure records management. More than 40 people participated, representing over 20 companies – far beyond expectations!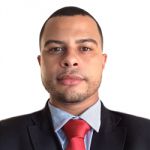 In recent years, there has been a growing need for records management in Zambia, particularly among banking and insurance companies which need dedicated facilities to keep their records confidential and secure. "The demand for records management services has grown drastically," says Chaka Buhendwa, AGS Zambia Managing Director. "When I arrived in 2019, only a corner of our warehouse was dedicated to records management, approximately 14000 boxes. We wanted to cater to a market that was expanding and decided to reorganise ourselves to make it easy for companies to comply with the law." As such, the AGS Group constructed a dedicated, state-of-the-art records management warehouse with a capacity of 88 000 boxes. The building was finalised in 2021 and now hosts 34 000 boxes. It is estimated to reach capacity by 2024.
The AGS Group began operating in Zambia in 1997 and is now present in Lusaka and the Copperbelt, offering removals, storage, records management and relocation services to clients across the country.
Are you in Zambia and in need of records management support or advice? Get in touch with us!